7. Reports¶
You will only be able to see the Reports tab if you have been assigned the 'Reporting' Users Roles, when logged into the PMHC MDS on https://pmhc-mds.net.
If you don't have access to the Reports tab and you believe you should, please contact someone in your provider organisation or provider organisation's PHN who has the 'User Management' role. If you are unsure who has the 'User Management' role please email the PMHC Helpdesk at support@pmhc-mds.com
After navigating to the Reports tab, you will be able to view and export various Types of System Reports.
7.1. How to produce a report¶
You can produce a system report by completing the fields in the Reports tab by following these steps:
Navigate to the Reports tab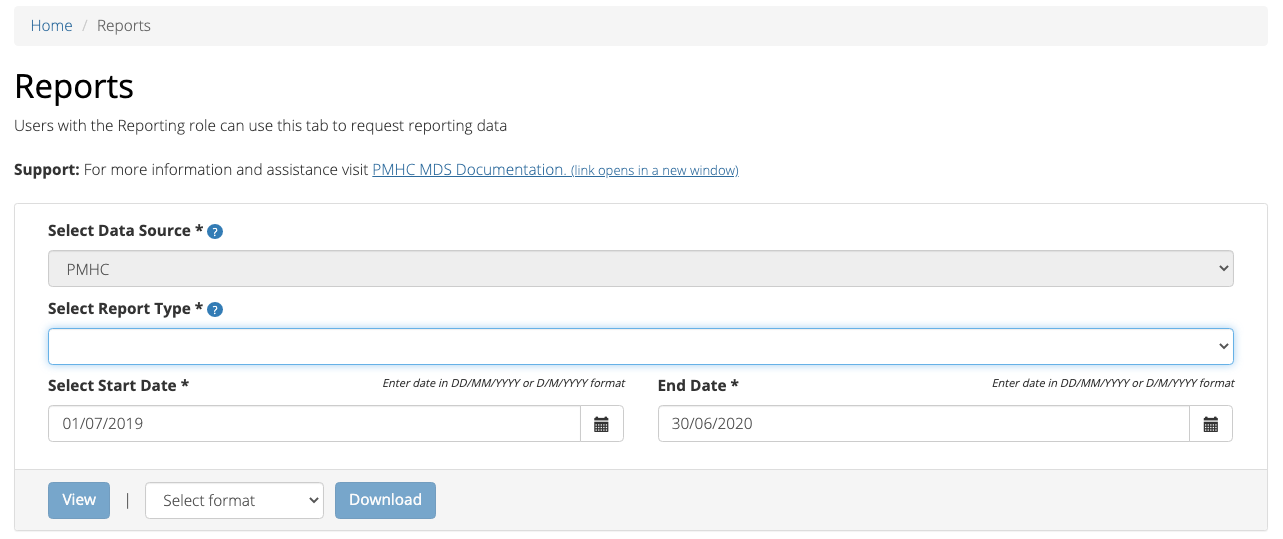 Select the type of report you would like to produce
If you are allowed to produce reports for more than one organisation you will be asked to select an organisation name
Select the name of the organisation from the drop down list
Click the first calendar icon to select the start date and then the second calendar icon to select the end date
If you click the Include only records with Client Consent tickbox, the data for clients that have not consented to their anonymised data being provided to the Department of Health will be excluded from your report. (See Episode - Client Consent to Anonymised Data )
Click the blue Request button
Your report will be displayed on screen and can be downloaded as a CSV
Note: If you are not sure what data is displayed in a report, please click on the Counting Rules Explained link.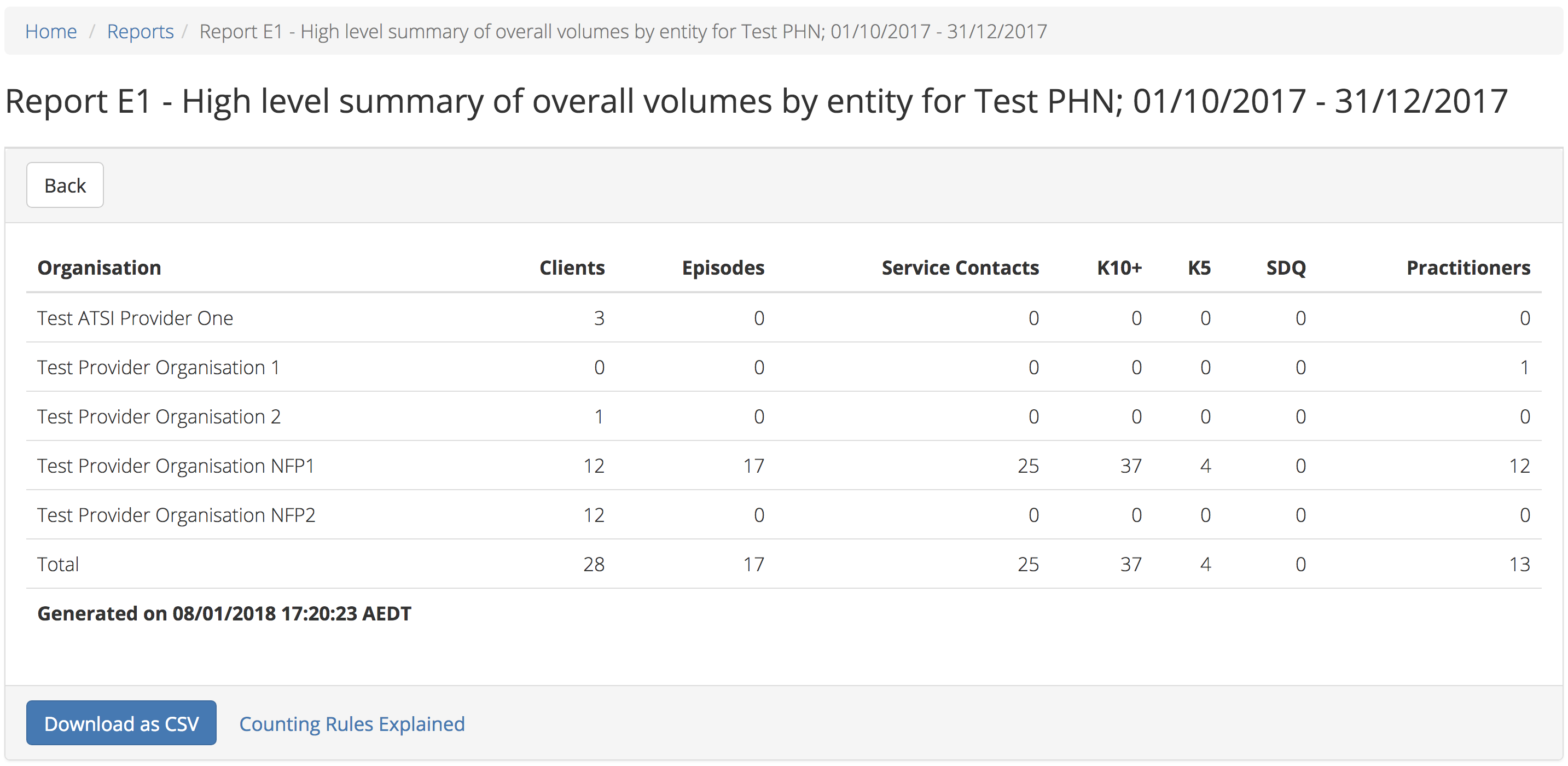 7.2. Types of System Reports¶
The reports are grouped into five categories, each designed to serve different purposes: